Use controls above or click here to open Part I of Jimmy's story in a new window
—



Use controls above or click here to open Part II of Jimmy's story in a new window
LISTEN to Jimmy Weldon on Hometown Heroes — OR — LISTEN to Part II of Jimmy's interview
92-year-old Jimmy Weldon of Burbank, CA appears on episodes #411 and #412 of Hometown Heroes, airing in March, 2016. Born in Texas and raised in Oklahoma, Weldon served with the 1270th Engineer Combat Battalion in Europe during World War II.

If he hadn't made it safely home from overseas duty, we never would have heard his voice on the
Yogi Bear Show
, bringing a little duck named "Yakky Doodle" to life. In the opening minutes of the program, you'll hear Jimmy launching into Yakky's voice, demonstrating he can still perform those vocal gymnastics at age 92.
CLICK HERE for a short video
of Jimmy delivering a flashback to his Yakky Doodle days.
Hanna-Barbera Productions discovered Jimmy's fowl-mouthed talents because of his work on local television in Fresno, Salinas, and Bakersfield, CA, as well as Dallas, TX. "Uncle Jimmy Weldon and Webster Webfoot" entertained thousands of children over the years, and legions of fans still remember him fondly.
Listen to Hometown Heroes to find out the origins of Jimmy's unique ability to entertain, tracing all the way back to a seemingly traumatic experience at the age of 7 in an Oklahoma movie theater. Watching "Ten Nights in a Bar Room" with his two older brothers, Jimmy was beside himself when the film depicted a young girl being tragically killed. After his mother explained the concept of acting, Jimmy's imagination took over, and his Hollywood ambitions were born.

By the age of 12 he had figured out how to produce a duck voice, and even remembers getting in trouble at school for responding to his teacher in quacky fashion. Listen to the program for an exchange teacher and student enjoyed decades later, and for how that part of his story connects to his advice as a motivational speaker.
"You know more about yourself than all the people in the world combined, and you're the only person you're never going to leave," you'll hear him say. "So it's up to you. You can do anything you want to if you believe you can."
You'll hear what Jimmy remembers about December 7, 1941 and the contribution he and his older brothers made to the war effort. He trained with the 146th Engineer Combat Battalion at Camp Swift in Texas, but left that assignment after a test qualified him for service as a pilot, navigator, or bombardier in the Army Air Corps.

The 146th would end up on Normandy's Omaha Beach on June 6, 1944, losing 35 men from the battalion on D-Day. Jimmy found himself at Maxwell Field in Alabama, but three days before he was to begin pre-flight training, he was pulled out to rejoin the engineers. The Battle of the Bulge had begun, and replacements were needed right away. He went overseas with the
1270th Engineer Combat Battalion
, heading first to Weston-super-Mare in England, then across to France, arriving in March, 1945. He spent time helping to hastily construct pontoon bridges and clearing minefields before the most unforgettable images from his Army service would be etched in his memory.
"I'll never forget when we went through Buchenwald Concentration Camp," he says. "We saw these people laying on these wooden slabs, reaching out under there trying to say 'Thank you.'"
Listen to Hometown Heroes for more of what he witnessed at Buchenwald, and why it was so hard to fathom the gravity and horror of what had happened there. You'll also hear Weldon share two memorable encounters in the years since, including one chance meeting with a survivor of Buchenwald.
He kept his performance skills sharp while overseas, emceeing programs when celebrities like Mickey Rooney would come through on USO tours. You'll hear about how he met his wife, Muriel, in England after the war ended, how he ended up at the Royal Academy of Dramatic Art, and how a young man born Ivy Laverne Shinn came up with the name "Jimmy Weldon." There are so many remarkable twists and turns to Jimmy's story, both before and after World War II. What if he had stayed with the 146th ECB instead of opting for pilot training? Would he have survived D-Day? Without the war, he wouldn't have met Muriel and wouldn't have attended the RADA. If he didn't make it home from the war, we wouldn't know the familiar sounds of Yakky Doodle and Webster Webfoot.
CLICK HERE to read an informative story about Jimmy's career. For more information on the Center for Youth Patriotism, or to book Jimmy for a speaking engagement, call (818)761-4767 or visit http://jimmyweldon.com/ . You can also order his book, Go Get 'Em Tiger, online here.
—Paul Loeffler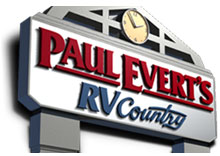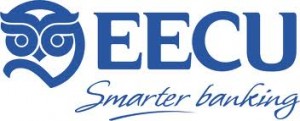 Social Share