Use controls above or click here to open this Hometown Heroes podcast in a new window
96-year-old John Cardinalli of Hollister, CA appears on episode #480 of Hometown Heroes, airing July 14-16, 2017, sharing memories from his secret work with the Office of Strategic Services (OSS) during World War II. Cardinalli, the 8th of 12 children born to Italian immigrants, grew up on "Spaghetti Hill" in Monterey, CA, going on to work in the family sardine fishing business.

You'll hear him recall his childhood, from sharing a bed with four of his siblings, to hand-me-down clothes, and using playing cards to cover holes in the soles of his shoes.
"I never took any sports in school because I never had time to play," you'll hear him remember. "I worked, and every penny I made went to the family."
Cardinalli worked as a paperboy before graduating to the fishing business, leaving high school after six months at his father's insistence. Johnny's brother Horace was a partner in an 80-foot purse seine fishing boat called the City of Monterey, which could hold 140 tons of sardines in the hatch. Five of the six Cardinalli brothers were scouring Monterey for sardines, while one couldn't participate because of seasickness. Monterey's famous Fishermen's Wharf would become the scene of Johnny's greatest catch.

17-year-old Johnny was waiting for his fishing crew when a young lady who worked in one of the sardine canneries on Cannery Row caught his eye. Her name was Josephine, and after dating for a few years, the pair would elope on December 12, 1941, launching a marriage that would last nearly 70 years until her passing in 2011. When Johnny was drafted by the Army in 1942, Josephine was pregnant with their first child. Aptitude tests revealed his radio skills, and he was sent to what is now the University of California at Davis for special Morse Code training with the Signal Corps. His next assignment was in Camp Butner in North Carolina, a sprawling complex that would later hold Italian and German prisoners of war. Listen to Hometown Heroes for the unique circumstances that led to his spying a sign seeking volunteers for the
Office of Strategic Services
, and why he decided to respond, despite the warning that it would be "hazardous duty."
In the video above, you'll see Cardinalli explain the story behind his OSS Stiletto, a special version of the Fairbairn-Sykes fighting knife given to him by the weapon's originator himself. But Johnny's initial OSS test was something most of us would not expect: a quiz about the nondescript room he waited in before his first interview, which tested his powers of observation. Detail is everything in the world of espionage, as he would soon find out, but there was one troubling detail Cardinalli felt he had to try to do something about.

While training with the OSS, Cardinalli found out that his parents, who had never become naturalized citizens of the U.S. after immigrating from Sicily, were designated as "enemy aliens" and forced from their Monterey home by the War Relocation Authority. They had been sent about 20 miles inland to Robles Del Rio, where they shared a home with another displaced Italian-American family.
"Here I was in a highly secretive organization known as OSS, and I don't see why they were driven out," he explains of his motivation for addressing the issue with his superiors.
His persistence and passion paid off, and within a month, Cardinalli's parents were back home in Monterey. They never knew about the strings their son had pulled to facilitate that move, because Johnny was forbidden to reveal anything to anyone about his work with the OSS. Even his wife was unaware of his secret duty, believing that he was still assigned to an infantry unit.

Instead, he was heading to England for further training before crossing the English Channel and landing at Normandy's Utah Beach about a week after D-Day. Assigned nine Allied agents who would blend in behind enemy lines to gather intelligence, Cardinalli taught all of them how to communicate via Morse Code. He never knew the agents' real names, and they knew him only by his codename, Abner. Cardinalli developed such a good feel for each agent's particular pattern and pace of transmitting Morse Code, that he was able to recognize when an agent had been captured, and someone else was using the agent's code key. In his book,
65 Years of Secrecy
, Cardinalli reveals that he has always wondered whether an agent's capture just prior to the Battle of the Bulge prevented advance notice of that massive German offensive. Two secret agents had been deployed. One was killed, while the other survived, but had an ear cut off by his German captors. Typically, the intelligence gathered by the secret agents concerned enemy troop concentrations and movements.
In the video above, Cardinalli shows us the map he carried in his pocket during World War II, helping him plot the locations of all the agents who worked under him. You'll hear him speak at length about a mission that had him paddling across the Rhine River in the dark of night, escorting a female agent with the codename "Katja."

You'll hear what measures Cardinalli (codename: Abner) and Katja took to evade capture while crossing the river, and the minute details he thought of that would help her blend in and avoid detection by the Gestapo. The intelligence she gathered in that undercover work helped Americans understand the strength and position of Nazi defenses in the area. Ultimately, that mission contributed to the Allies capture of the
Ludendorff Bridge
, facilitating the crossing of more than 25,000 troops in a major breakthrough famously depicted in the 1969 film
The Bridge at Remagen
. Before paddling back across the river, Cardinalli spent multiple days hiding out in brush along the banks. This was the German-held side of the river, and the fear of being discovered was constant.
"We had some close calls, believe me," Cardinalli says. "A couple soldiers stopped off the road to relieve themselves, and I was no more than the hedge away from the guy."
The threat of capture was also palpable on another mission in which he crossed the Rhine to meet with a leader of the Dutch Underground. You'll hear Cardinalli share details of that mission, and how he knew which windmills along the river were safe houses, complete with secret hiding places. That dynamic is captured vividly in the 30-minute documentary John's nephew Joe Cardinalli (& wife Marilyn) produced for Gavilan College, which you can watch below. The windmill story, and all of Cardinalli's OSS adventures were secrets he had to keep to himself until 2008, when the National Archives declassified a roster of agents for the clandestine organization.
"I was dying to tell someone," he says, remembering golf buddies, co-workers, and employees with whom he was very close. "But I held up, thank God."
Finally free to reveal some of his exploits, Cardinalli put together the book 65 Years of Secrecy, A Personal Story of an OSS Agent During World War II, published in 2014. He says he would be happy to autograph a copy for you if you call him at (831)637-7397.
Sharing his story after decades of silence has been a relief for Cardinalli, who enjoyed a recent adventure to Washington, D.C. with Honor Flight Bay Area. That journey took him to the National World War II Memorial, giving him a chance to reflect on the more than 406,000 who died while serving in the war, including some that he knew personally. He is hoping to return to our nation's capital in October 2017 to join other surviving OSS personnel in receiving the Congressional Gold Medal, the highest civilian award given out by the U.S. Congress.
"OSS saved thousands of lives," he says of the crucial intelligence gathered during World War II. "Not only military lives, but also civilian lives."
Cardinalli is proud of that legacy, and thankful he can finally tell his story.
—Paul Loeffler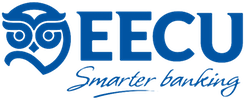 Social Share