LISTEN to Don Fries on Hometown Heroes
85-year-old Battle of the Bulge survivor Don Fries of Fresno, CA appears on episode #144 of Hometown Heroes, debuting January 1, 2011.
After being preempted the last two weeks by Fresno State's bowl game and Christmas programming, Hometown Heroes returns on New Year's Day with the story of 85-year-old Don Fries of Fresno, CA. Listen to Don describe where he was and how he heard about the attacks on Pearl Harbor on December 7, 1941, and how, after graduating from Edison High School in 1942 and working in diversified farming, he decided to give up his exemption and get drafted.
Serving with the 18th Infantry Regiment of the 1st Infantry Division in World War II, Don served with a 60mm mortar crew. Behind Don in the photo above, you'll notice a Purple Heart medal, which he earned during the Battle of the Bulge, when he was wounded in multiple places, later being treated as well for frostbite and jaundice. Listen to Hometown Heroes to find out why Don can chuckle a bit now about the circumstances surrounding those injuries. You might also recognize the Bronze Star medal in the upper left portion of that display, awarded for the bravery Don displayed in providing rifle fire to help a group of soldiers that had been surrounded by German forces. You'll hear that discussed on Hometown Heroes also, and you'll hear archival audio of President Franklin D. Roosevelt praising the efforts of U.S. soldiers like Don during the Battle of the Bulge, which was raging 66 winters ago on a frigid European continent. Hundreds of thousands of Americans served at one point or another in the Battle of the Bulge, which stretched from December 16, 1944 until January 25, 1945. There is a Fresno chapter of the Battle of the Bulge Survivors Association. For more information on that group, call Earl Watson at (559)298-0764.
Don Fries eventually came home from his European tour with a prize much more precious than his Purple Heart or Bronze Star. If you listen to Hometown Heroes, you'll hear him explain how he met his wife of 62 years, Gerda.
Gerda had brothers who were forced to serve in the German military during the war. She taught Don how to dance, and they've been dancing ever since, even when Don was sent back overseas at the end of the Korean War. For more photos of Don, or other veterans featured on Hometown Heroes, follow the program on facebook. If you bump into Don around Fresno, please thank him for serving our country, and tune in next week for another Battle of the Bulge survivor's story.
—Paul Loeffler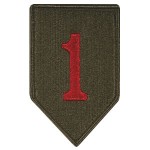 Social Share