Use controls above or click here to open this Hometown Heroes podcast in a new window
98-year-old John Parker of Merced, CA appears on episode #496 of Hometown Heroes, airing November 3-5, 2017. A native of Laveen, AZ, Parker was one of four brothers to serve in our armed forces during World War II.

You'll hear John remember growing up on a cotton farm, with an outhouse as opposed to indoor plumbing, and the dust storms that occasionally blew threw the Phoenix area. In 1929, his family lost its lease on the farm, and moved to a more urban setting in Tempe, where two older brothers would attend Arizona State University. John was playing basketball for the Buffaloes of Tempe High School as a senior when he found out the family was moving to California. With his father farming in Stratford, CA, John graduated from nearby Lemoore HS in 1937, eventually enrolling at Fresno State to study accounting. He was nearing final exams on December 7, 1941 when he heard about the Japanese attack on Pearl Harbor.
"I remember the big announcements on radio," you'll hear Parker say. "It was really a shock."
Many of his friends enlisted right away, but as he awaited his draft notice, John found another way to support the war effort. He and his brother took their welding skills to Moore Dry Dock Company in Oakland, CA, where they repaired ships from all over the world. Listen to Hometown Heroes for the unique way in which John met his future wife, Irene, and why they decided to get married at about the same time he was drafted into the Army.
John & Irene were married at First Presbyterian Church in Fresno in late January, 1943. A little more than a month later, he reported for duty at the Presidio of Monterey. Sent to Camp Bowie in Brownwood, TX to join the 651st Tank Destroyer Battalion, John would also train at Camp Hood in Killeen, TX before maneuvers in Louisiana represented the battalion's last preparation for overseas service. When the fight for North Africa ended, and the impending invasion of Europe pressed the need for more infantrymen, Parker's battalion was disbanded.
"We thought that was terrible," Parker chuckles about his reassignment. "Nobody wants to be in the infantry."
Sent overseas on the Queen Elizabeth without knowing the unit to which he would be assigned, Parker eventually ended up as a replacement with the "Railsplitters" of the 84th Infantry Division, serving in the 333rd Regiment. His first taste of combat came near Geilenkirchen, Germany, along the Siegfried Line. The soldier he replaced had been killed in action the day before.

"That winter was the coldest they'd had in 25 years," Parker recalls of the conditions in which he and his fellow soldiers had to brave. "We were supposed to get 'winter gear,' but I don't know that was. It was always late coming." You'll hear John explain the methods he found to survive the brutal elements, and also describe some of the dangers posed by an assortment of hazards from enemy forces. "The Germans started sending artillery in, and we had tree bursts," Parker explains of a trek through a forest shortly after he joined the 84th. "We had soldiers yelling and people yelling for a medic all the time." The unpredictable spray of shrapnel exploding off of trees around him left the 25-year-old feeling pretty desperate. He remembers pleading with God for help.
"I came to close to, I think, just breaking," John remembers. "You realize that in an instant you could be gone, or you could be wounded, but the Lord helped me through that."
When the Battle of the Bulge broke out, the 84th Infantry Division was sent to Belgium to help repel German forces along the northern front of that fight. As that battle wound down in mid-January, 1945, John would receive an assignment for which he would end up receiving the Bronze Star.

"Although exhausted from a previous patrol during which he had gained accurate and vital information," the
citation signed by General Alexander R. Bolling
begins. "Sergeant Parker guided another patrol to the enemy positions." This second patrol would result in a fierce firefight with German forces.
"Encountering heavy enemy fire, Sergeant Parker, without regard for his own safety," the citation states. "Routed the enemy from their foremost position and captured two prisoners."
Listen to Hometown Heroes for Parker's recollections of that mission, as well as the rest of his service in World War II. Offered the chance to attend Officer's Candidate School in France in April, 1944, he jumped at the chance. Leaving the front lines a month before the fighting in Europe came to an end may have saved his life, but it also would keep him on that side of the Atlantic for nearly another year.

After being commissioned as an officer, he was not eligible to return home, and spent the better part of ten months supervising German prisoners of war in Mannheim with the 1313th Labor Supervision Company. You'll hear him explain how he was able to meet up with two of his brothers while serving in Europe, and what it felt like to finally return to the United States in 1946. John returned to Fresno State to finish his accounting degree, this time with the U.S. government paying for it under the G.I. Bill. While his brothers took over the family farm in nearby Le Grand (still operating today as
Shasky Farms
), John practiced accounting in Merced, where he still lives in the same house he and Irene bought in 1949.
In 2013, Parker was part of the first group of veterans from the area to visit the National World War II Memorial in Washington, D.C. with Central Valley Honor Flight.
"It was a great experience," he says of the journey he shared with his grandson, Joe. "And I was amazed by the emotions I felt there at the memorial."
Energetic and resilient at age 98, Parker is well known to his fellow congregants at Merced's Central Presbyterian Church. He is thankful for 70 years of marriage with Irene, who passed away in 2013, and for their two children and two grandchildren. He says he's proud to have served our country, and also proud to fly the American flag on his front porch.

"It's the country that we represent and it's an honor to acknowledge the gift that we have here in this country – freedom," he says of his motivation to fly the Stars and Stripes. "The nation is greater than some of the problems that we are encountering."
If you bump into this enthusiastic nonagenarian near the Shasky Farms booth at a local farmer's market (as Bruce Kinabrew did, prompting him to recommend John for Hometown Heroes), please shake his hand and thank him for serving our country.
—Paul Loeffler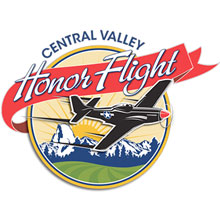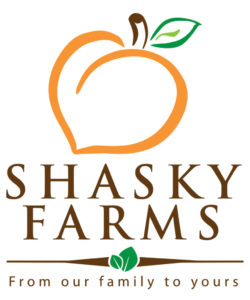 Social Share