Use controls above or click here to open this Hometown Heroes podcast in a new window
Episode #506 of Hometown Heroes, airing January 12-14, 2018, focuses on the traveling exhibit Courage and Compassion: Our Shared Story of the Japanese American World War II Experience, which will be in Kingsburg, CA through February 4.

Produced by the
Go For Broke National Education Center
, thanks to a grant from the National Park Service, the exhibit is on a two-year tour that will visit ten U.S. cities, with each host area partner providing a local element to add specificity to the campaign's broader depiction of the forced relocation of 120,000 Americans of Japanese ancestry during World War II. Teachers wanting to incorporate the exhibit into their curriculum (for grades 5 through college) can
download an educator packet from the Go For Broke website
.
Future stops on the tour include Rochester, MN (Spring 2018), Minneapolis, MN (Summer 2018), Monterey, CA (Fall 2018), Peoria, IL (Fall 2018), Oberlin, OH (Winter 2018), Chicago, IL (Spring 2019), and Albuquerque, NM (Spring/Summer 2019).
More information about those future showcases is available through this link
.
Salem, OR was the first to showcase the exhibit, followed by Honolulu, HI, where Admiral Harry B. Harris, Jr. Commander of the U.S. Pacific Command,
delivered a keynote speech to launch the display
. For Kingsburg, a small agricultural city (pop. 12,000) in California's San Joaquin Valley, hosting the exhibit at the
Kingsburg Historical Park
is a great privilege, says exhibit curator Dave Meyer.
"I think it's huge," Meyer says, noting that people have visited from as far away as San Diego, as well as from Northern California. "They've come to Kingsburg, a community that they may never have known even existed."
Meyer spent the last year researching the history of Japanese-Americans in the area, partnering with the Go For Broke National Education Center to produce the localized elements of the exhibit, which portray the 1940s through the eyes of seven different Japanese-American families in Kingsburg. Meyer has lived in Kingsburg since 1977, but never realized how significant a role that residents of Japanese ancestry had played in the history of his city and the surrounding area. "Just as I learned from my research," he says. "I'm hoping we can transfer some of that information to the larger population about how important the Japanese-Americans were to the early 20th Century development of the San Joaquin Valley agriculture."

In Kingsburg as in so many other parts of the west coast, Franklin D. Roosevelt's 1942 enactment of Executive Order 9066 forced Japanese-Americans out of their homes and businesses, off of their farms, out of local schools, and eventually into internment camps further inland. More than 60% of the 120,000 people forced to relocate were American citizens, whose rights as citizens were rendered irrelevant. 93-year-old Kingsburg native Bob Yano fits into that cohort. Yano first shared his story on
episode #186 of Hometown Heroes
in 2011, shortly after visiting Washington, D.C. to join other Nisei veterans in receiving the Congressional Gold Medal.
In the years since, Yano has told his World War II story in classrooms, from the area around Kingsburg to as far away as Wisconsin. In 2013, he was honored as the Grand Marshal of Kingsburg's signature annual event, the famous Swedish Festival. That distinction helped trigger the attention of the Go For Broke National Education Center, and provided an early impetus for Kingsburg's bid to become one of just ten host cities for the traveling exhibition.
Not only can Bob draw satisfaction from the exhibit coming to his hometown, but he can see his family's story coloring the tapestry of the shared struggle of all Japanese-Americans in the area during World War II. While many families permanently lost their homes and property, the Yanos were able to lease their raisin farm to a neighbor, reclaiming it when they returned from the Gila River, AZ internment camp after the war. At one point classified 4C, "enemy alien," both Bob and his brother, Max, would go on to serve in World War II. Max was in the Military Intelligence Service, while Bob fought with the 442nd Regimental Combat Team in Europe. His platoon leader in that "Go For Broke" unit was future U.S. senator Daniel Inouye, who would eventually be awarded America's most prestigious military decoration, the Medal of Honor. Watch the video below for a taste of Yano's military memorabilia on display in Kingsburg, including his senninbari, a special sash sewn for him by women in the Gila River canal camp.
Yano hopes that people visiting Kingsburg's "Communities of Compassion and Courage" display will see the loyalty and perseverance displayed by his family and others, both those born in the U.S. and those who immigrated from Japan.
"I want people to know that they were all good Americans," you'll hear him say.
For Dale Ikeda, a retired superior court judge who has long championed awareness of the Japanese-American experience during World War II, the exhibit represents the continuation of an important educational process. "As a Sansei – third generation Japanese-American – the exhibit honors our parents and grandparents for their courage, their perseverance and sacrifice in the face of adversity," you'll hear Ikeda say. "I think it's a wonderful story, not just a
Japanese-American
story, but an
American
story, of a community faced with adversity." He points out that many communities have encountered that kind of adversity in the past, and that digesting the powerful examples this display presents can have an informative and inspirational effect on our future.
"They sought the American Dream. For Japanese-Americans it became a nightmare during World War II," Ikeda says. "But ultimately, through perseverance and sacrifice, hard work and effort, Japanese-Americans have gained rights as full citizens in this country."
Listen to Hometown Heroes to learn more about Kingsburg's Communities of Compassion and Courage version of the exhibit, on display (with FREE admission) through February 4, 2018 at the Kingsburg Historical Park. Normal hours are 9 a.m. – 5 p.m. Wednesday – Sunday. It is closed on Mondays and Tuesdays, but if you're interested in setting up a special group tour on a Monday or Tuesday, contact Dave Meyer at (559)410-0480. You can also check out more short video clips below for a taste of the exhibit's features.
—Paul Loeffler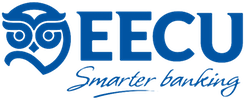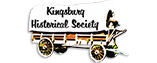 Social Share