Use controls above or click here to open this Hometown Heroes podcast in a new window
91-year-old Bill Koning of Modesto, CA appears on episode #481 of Hometown Heroes, airing July 21-23, 2017. A native of Grand Rapids, MI, Koning served with the 86th Infantry Division in Europe during World War II.

You'll hear Koning remember his "frugal life" as a child, growing up in Michigan during the Great Depression. His father was a veteran of World War I, and Bill's grandparents had come to America from the Netherlands in the late 1800s. Bill found a way to bring in a little extra money by saving newspapers and magazines. "I got ten bucks per hundred pounds of newspaper, and fifteen bucks for a hundred pounds of magazines," you'll hear him recall. "Take it to Casey the junk man, and came back with a big smile on my face." His parents stressed the importance of education for Bill and his younger brother, and he says there was never any doubt that college was in his future. Like so many American teenagers, his future was altered on December 7, 1941.
"I'd gone to a youth group at church, it was Sunday afternoon," Bill explains. "I came home, opened up the door to go in the house, and my mother says, 'There's a war on!'"
Soon, his cousin and other acquaintances who had joined the National Guard were called up to active duty, and you'll hear him share other ways in which he saw life changing in Grand Rapids. When he heard about the Army Specialized Training Program (ASTP), promising a college degree and officer's rank in 18 months, he decided to enlist at age 17, with the full support of his parents.

"I had a very patriotic mother," Koning says, remembering that their family never missed a parade.
"I still see her when I go to a parade, and I stiffen up when the flag goes by."
After a semester studying engineering in at Michigan Tech, Bill and other ASTP were sent to Fort Benning, GA for basic training. He expected to return to school, but ASTP was abruptly disbanded, and Koning was sent to Camp Livingston in Louisiana for further training. A youthful feeling of invincibility kept him from being disappointed by the change, and it helped to have a close friend in Ralph Koll, whom he had met on the train to Detroit when they were going to enlist. "The two of us stayed together through our entire Army experience, all the way to being discharged," Bill says, adding that they even came home to Grand Rapids on the same train.

In between those two train rides, the inseparable pair had quite an adventure, as well as their share of harrowing experiences, as captured in Koll's book
One Soldier's War, A World War II Chronicle
.
The 86th Infantry Division practiced multiple amphibious landings up and down the Pacific coast of the U.S. "We were supposed to head to Okinawa from California," Koning explains. "That's why we had that amphibious training." Instead, the mounting casualties in the European Theater created the need for another division there, and the "Blackhawks" were quickly transported across the country to set sail across the Atlantic. Arriving in Le Havre, France in January, 1945, Koning soon got a taste of Europe's coldest winter in decades, much colder than anything he had endured growing up in Michigan. Assigned as first scout in the 3rd Squad, 2nd Platoon, I Company, 341st Infantry Regiment, 86th Infantry Division, Bill knew his duty would be dangerous.
"As first scout, you're supposed to see them before they see you," you'll hear him chuckle.
His unit arrived on the banks of the Rhine River in March of 1945, and on Easter Sunday, April 1, volunteers were needed for a patrol across the river in an effort to gain intelligence about enemy forces.

After his squad leader volunteered, Bill decided to follow suit, and when they came to the boat ramp on the Rhine, the inherent risk of the mission started to sink in.
"You think about that, maybe I'm not coming back," you'll hear him reflect. "That's when it hit me."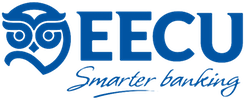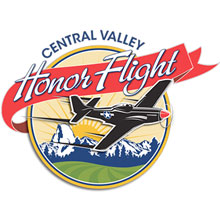 Social Share