Use controls above or click here to open this Hometown Heroes podcast in a new window
92-year-old Vito Mastrangelo of Visalia, CA appears on episode #429 of Hometown Heroes, debuting July 22, 2016. The son of Italian immigrants, Vito grew up working on the family ranch with his older brother, Bert. Listen to Hometown Heroes to hear Vito recall his relationship with Bert, including the last time the two brothers were together.

Bert was killed when a jeep he was riding in careened off of a cliff in India, where he was serving as an aircraft mechanic for transport planes flying over the "Hump" to China. You'll hear Vito describe his own feelings about that tragedy, as well as the haunting impact it had on their mother for decades. "I miss him to this day," Vito says.
Vito admits he was hoping to avoid military service after graduating from Visalia High School in 1942, thinking that the need for his labor on the small raisin and walnut ranch his family operated might keep him out of uniform. Instead, he was drafted into the Army, and you'll hear how the promise of an extra $20 per month helped him persevere through training that would eventually land him in the
607th Quartermaster Graves Registration Company
. Training in frigid Cheyenne, WY, and observing autopsies in Denver, CO and Portland, OR would precede Vito's deployment overseas. Further training in England prepared him for the Normandy Invasion, and the death of 18 men from his company in
Exercise Tiger
on April 28, 1944, brought him face to face with the harsh realities of war.
You'll hear Mastrangelo recall sailing out into the English Channel on June 5, 1944, only to turn back because of bad weather. They headed out again the next morning, and you'll hear multiple aspects of the way he experienced "The Longest Day" and the days that followed.
"Some of the sights, you can't talk about," Mastrangelo explains. "Even to this day."
It's been more than 70 years since the war, and Vito says he's experienced nightmares and flashbacks throughout that time. He nearly didn't make it to the beach, and without some quick thinking after exiting the landing craft, he may have drowned in the surf. Listen to Hometown Heroes for the details of those decisions, and what the 20-year-old was thinking along the way. His first duty on Omaha Beach was relocating the bodies of fallen soldiers, taking them into tents before they could be buried temporarily on the beach. "You had to keep them away from the eyes of the incoming troops," you'll hear him explain. He slept in what had been a German trench on the beach that night, enduring strafing from enemy planes in the darkness. A soldier sleeping right next to him was killed. "Within three feet from me," he details about that close call.

On June 7th, Vito's company buried 458 men on Omaha Beach, and over the next year, that number would reach 80,000 as they crossed Europe, establishing cemeteries along the way. He spent an entire month construction wooden coffins to create an extra level of dignity for those who had made the ultimate sacrifice. You'll hear him recall being strafed by German planes while burying the fallen in one of those cemeteries, as well as the frequent fear of buzz bombs, one of which landed a little too close for comfort. When the Battle of the Bulge began, Vito was at Henri-Chapelle Cemetery in Belgium, very close to the fighting. He even remembers a night when they feared German paratroopers might land in their midst. After Germany surrendered, he spent six months going to every small German hamlet he could find, inquiring as to whether American air crews had been buried there. His gruesome but meaningful duty was to exhume those bodies and transport them to military cemeteries for proper honors. Returning to the U.S. on Christmas Day, 1945, Vito eventually made it back to his Visalia home, and will never forget the rare compliment uttered by his father in Italian.
"He went away a young kid," he heard his dad say to his mom. "And came back a man."
Vito never told his parents about the work he did in Europe, and didn't really talk to anyone about it until he returned to France for the 50th anniversary of the Normandy Invasion. He was struck by the gratitude of the people living in countries the Allies had liberated, and moved when strangers wanted to learn more about the work he had carried out.

He came back from that journey with a bottle full of sand from Omaha Beach, and a newfound willingness to discuss the things he had for so long bottled up inside. He has supported a museum at
Henri-Chapelle American Cemetery
and is looking forward to another trip there. His most recent adventure was a journey to Washington, D.C., where he got to experience the National World War II Memorial for the first time with
Central Valley Honor Flight
. A wall of gold stars at the memorial recognizes the 406,000 Americans who died while serving in World War II. That number includes Vito's brother Bert, and the 80,000 the 607th buried in Europe. Looking simultaneously at the past and the future, Mastrangelo shares a simple but powerful sentiment:
"Hopefully they didn't die in vain."
Check out the videos below for some of the things that bring back Vito's memories, and if you ever encounter this courageous veteran, let him know how what his emotional story meant to you.
—Paul Loeffler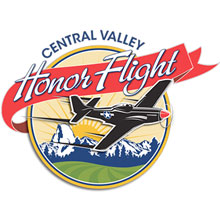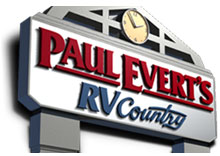 Social Share