LISTEN to Sarg Sargentini on Hometown Heroes
91-year-old Julian "Sarg" Sargentini of Oakhurst, CA appears on episode #392 of Hometown Heroes, debuting November 7, 2015.

Born in Arizona, Sargentini grew up in California's Gold Country with two brothers and two sisters. One of his first jobs was working as a "trammer" in a gold mine in
Bear Valley
, CA, once home to Col. John C. Fremont's headquarters. Listen to the program to find out what that meant, how big a role gold played in his youth, and who occupied the roles of "Sarg, Big Sarg, and Little Sarg," in the 1930s Mariposa County lexicon. The nickname derived from his surname created some memorable moments during his military days too, and you'll hear about one incident in which that nickname became his functioning rank. Sargentini left Mariposa County High School during his sophomore year to join the Civilian Conservation Corps.
"Our family was poor," Sarg explains. "I had a chance to make some money." Of the $30 per month Sargentini earned in the CCC, $25 was sent home to support his family. His work in the CCC included helping to construct the
Annette Island Airfield
in Alaska, which is where he was on December 7, 1941. When he came back to camp from a long day of operating a jackhammer, Sarg was informed of the Japanese attack on Pearl Harbor, and told Annette Island was now under martial law. "The air raid alarm sounded that night," he recalls. "All of a sudden we saw lights up in the heavens and we thought they were search lights from Japanese boats, and that's what we were told." Listen to the interview to find out why that turned out to be a false alarm, with a perfectly natural explanation.
Not meeting the education requirements he would need to pursue his dream of being a military pilot, Sarg was drafted into the Army, ending up as a communications lineman with the
75th Infantry Division
,
290th Infantry Regiment
. The men of the 75th Infantry would become known as the "Bulgebusters," and it was during the Battle of the Bulge in late 1944 that Sarg experienced the horrors of war for the first time. When an exploding mine killed eight engineers, Sargentini was close enough to be injured by the blast. "I was blown up in the same thing, and suffered a broken pelvis bone," he says of the explosion that threw him from his feet into a nearby wall, and left him temporarily deaf. It was one of multiple incidents that could have made him eligible for the Purple Heart medal, something he was never awarded.
"To me, a wound is something that you have to get taken care of, to be hospitalized with, very serious," he explains. "Mine weren't that serious."
You'll hear more of his memories of the Battle of the Bulge, including why he can't bear to listen to Bing Crosby's classic "White Christmas," an aversion that hasn't budged for 70 years.

He remained in Europe until nearly a year after Germany's surrender, and after returning home to the states put the skills he'd learned in the Army to work in a 33-year career with
Pacific Gas & Electric
. Very active at 91, he's a
well-known figure in Oakhurst
, where he's participated in community theater, has a workshop Santa would envy, and had just finished chainsawing some fallen trees when I arrived for our interview. What's his secret?
"You're looking at her," he says, motioning toward his wife of 45 years, Susan. "She keeps me young. I don't know what I'd do without her."
If you find yourself in the Oakhurst area and in need of eggs, visit the Sargentinis to buy some of the cage free eggs they've been selling since their granddaughter hatched the idea of raising chickens. After you thank Sarg for his service to our country, make sure you ask Susan to share the story of how she first met her spirited husband.
—Paul Loeffler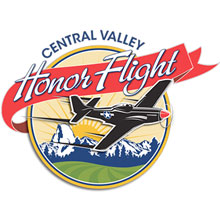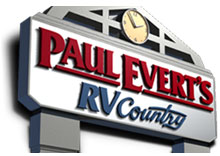 Social Share