Use controls above or click here to open this Hometown Heroes podcast in a new window
94-year-old Art Smith of Escondido, CA appears on episode #495 of Hometown Heroes, airing October 27-29, 2017. A native of Illinois who grew up in Michigan, Smith participated in the 1944 recapturing of Guam with the 1st Provisional Marine Brigade.

The youngest of five children born to British immigrants, Smith graduated from Central HS in Lansing, MI in January, 1942. He went to work at the Nash-Kelvinator plant there that was producing propellers for Consolidated Aircraft bombers. That defense-related job qualified him for an exemption from military service, but you'll hear Art explain why he decided instead to enlist in the Marine Corps. He ended up at Camp Elliott in San Diego, where he could have remained in the guard company for the duration of the war. When a contingent of Marines returned from fighting on Guadalcanal, Art saw the illnesses, the wounds, the price they had paid and he decided he wanted to do more.
"I wanted to be in the action," you'll hear him explain.
After requesting combat duty, he headed to Guam with the 1st Provisional Marine Brigade. Coming ashore at Agat, Smith helped to quickly establish a beachhead, then continued to fight as the Marines pressed inland. "It's like you're in a 4th of July night and you've got a lot of firecrackers," Smith says. "And they're going out all around you."

Art's brigade would be awarded a Navy Unit Commendation for its efforts on Guam, drawing high praise from James Forrestal, Secretary of the Navy, who called it a "daring and courageous unit." The commendation describes Art and his fellow Marines fighting "yard-by-yard through mangrove swamps, dense jungles, and over cliffs," and calls attention to the marines' fierce determination in the face of significant casualties.
"Although terrifically reduced in strength under the enemy's fanatical counterattacks," Forrestal wrote. "They hunted the Japanese in caves, pillboxes, and foxholes."
Among the close calls Art survived in those early days on Guam were one he shares on Hometown Heroes, as well as one he just doesn't feel comfortable talking about, even 73 years later. The samurai sword that hangs on his wall is a reminder of the latter incident, which took place while Art was standing guard. When you hear the details disclosed by Art's son, Dave, you'll understand why it might be difficult, even today, for Smith to discuss. You
will
hear this 94-year-old explain what happened when an enemy sniper took aim at the jeep he was driving for a lieutenant colonel.
"The shot hit my helmet and creased it, and took out my windshield," he recalls. "About a half-inch more in my helmet, and it would've gone into my head."
Smith kept driving, got the lieutenant colonel to safety and alerted Marines to go back and neutralize the sniper. After about two weeks of combat on Guam, Smith's Marine Corps story took a potentially life-saving turn. General Henry Larsen, commander of all Allied forces on Guam, needed someone to handle correspondence. Art Smith had once studied to be a court reporter, and his ability to handle shorthand led to his assignment in the general's detachment. For the rest of his time on Guam, Smith enjoyed the theoretically safer assignment of typing out the general's messages to the island's inhabitants, interacting with the general and other high ranking visitors, including Admiral Chester Nimitz. Smith would end up spending 16 months on the island, and takes pride in having helped to secure freedom for its people. You'll hear about the multiple interactions he's had with people who benefited directly from Guam's liberation, an effort that cost more than 1,700 Americans their lives and saw more than 6,000 more wounded.
"I don't claim to be a hero," you'll hear him say of his time on Guam. "I just was there where heroes were."
Arriving back home in Lansing on Christmas Day, 1945, Smith would soon experience the challenges of what we know now as Post Traumatic Stress Disorder. His parents would hear him screaming and yelling from his room upstairs, an ongoing issue that eventually led to his moving into the YMCA until the frequency of flashbacks was reduced. In 2010, Smith was selected for a "Lone Eagle" flight with the
Honor Flight Network
to Washington, D.C. to visit the National World War II Memorial. The "Freedom Wall" of gold stars, signifying the more than 406,000 Americans who died while serving in World War II, gave this USMC veteran pause.
"Those stars in there, they had families – children, wives, husbands," you'll hear him reflect. "You don't spend too much time in it because it's done, but it's a shame."
Art's son, Dave, served as his guardian on that journey, and was so moved by the experience that he rallied friends and neighbors to launch Honor Flight San Diego with the mission of providing, free of charge, the same experience his father had, for veterans in Southern California. In the seven years since, the all-volunteer, donor-funded group has taken more than 1,000 World War II veterans to see their memorial. Beyond the impact in the San Diego region, Dave has helped 13 other Honor Flight "hubs" get off the ground, and continues to serve on the board of the Honor Flight Network, which is responsible for giving more than 155,000 World War II vets the opportunity to visit their memorial.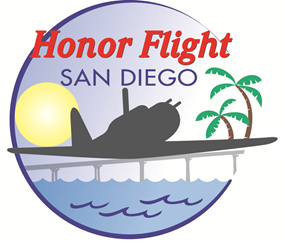 The initial intent behind Honor Flight San Diego was to simply honor the veterans and help them see their memorial, but Dave Smith says he's also seen a "therapeutic" effect for vets, like his father, who experienced PTSD.
"I've never been around a group of individuals like the World War II veterans, that are more humble about what they have done," Dave says. "They basically answered the call, and they saved the world."
If you know a World War II veteran in the San Diego area who has not been to the World War II Memorial in Washington, you can fill out an application on the Honor Flight San Diego website. If you live elsewhere, connect to the hub for your region at http://honorflight.org. You'll hear how proud Art Smith is of his son's efforts to help other veterans, and you'll also hear how pleased Dave is about the way the endeavor has connected the "Greatest Generation" to the latest generation. HFSD has taken World War II vets to area history classes to speak about their experiences. "They learn that freedom isn't free," Dave explains.
—Paul Loeffler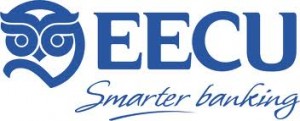 Social Share