LISTEN to Moe Rana on Hometown Heroes
Moe Rana of Fresno, CA appears on episode #83 of Hometown Heroes, debuting August 1, 2009. While stationed on the island of Tinian, Moe helpedunload two large pieces of cargo from the ill-fated
USS Indianapolis. He later learned he had unloaded the bombs dropped on Hiroshima and Nagasaki.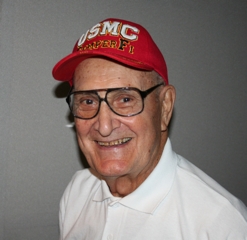 Click HERE for the story of the USS Indianapolis and her precious cargo.
Social Share