LISTEN to Bill Gornik on Hometown Heroes
92-year-old Bill Gornik of Meridian, ID appears on episode #358 of Hometown Heroes, debuting March 14, 2015. Recorded at the expansive Warhawk Air Museum in Nampa, ID, this program also includes comments from Sue Paul, museum executive director and co-founder.
The second son in a family of four boys and four girls, Bill grew up in Steelton, PA. Steelton is where he was on December 7, 1941. It was two days after his 19th birthday, and Bill was at a polka dance at his church social hall when he heard the news of the Japanese attack on Pearl Harbor. A steel worker at the time, Bill wanted to enter the military, but his father wouldn't sign for him. His father had come to America from what is now Slovenia in 1913, and when news came that the Nazis had overrun his hometown in Europe, he had a change of heart and allowed Bill to join the military.

Bill was so fascinated with aviation, he remembers running home from school to listen to the
Hop Harrigan radio serial
. He enlisted in the Army Air Corps to pursue his dream of becoming a fighter pilot. Listen to Hometown Heroes to hear how Bill made it into the cadet program, why he did not complete pilot training, and how he ended up instead as an engineer/gunner on a B-25 crew. You'll also hear him marvel at the diverse backgrounds from which the members of his five-man B-25 crew came: the pilot a Mormon from Wyoming, the navigator a Clevelander of Jewish heritage, Bill was the Catholic steelworker from Penssylvania, the radioman a Presbyterian concert pianist from Detroit, and the tail gunner a Southern Baptist from South Carolina. "Any one of those five guys would've gladly died for the other," Bill remembers about the closeness they forged through six months of training. They picked up a B-25 in Savannah, Georgia, and flew it all the way to Kunming, China to turn it over to the Flying Tigers of the 14th Air Force.
Assigned to the 341st Bomb Group's 491st Bomb Squadron, the crew would never have the opportunity to fly in combat as one. Listen to the program to hear Bill explain why
pilot Bill Roe
,
radioman Robert Flansburg
, and
tail gunner Floyd Johnson
never came home from the war. Bill would go on to fly 46 combat missions with the "Ringer Squadron," most of them low altitude bombing and strafing missions, but also some higher altitude (10,000 feet) missions at night. You'll hear Bill remember the hair-raising moments on some of his missions, as well as some that were memorable for other reasons.
You'll also hear his explanation of "glip bombing," as well as a mission that left his plane with 136 holes in it, but perhaps the closest call Bill experienced during World War II happened while he was on the ground, manning an anti-aircraft gun in Kweilin, China during an air attack by the Japanese. "Instead of dropping demolition bombs, like they normally do," Bill remembers. "They were dropping anti-personnel bombs." Gornik and his friends referred to those anti-personnel bombs as "banana bombs." They were small, slender bombs dropped in clusters, designed to pepper troops with shrapnel. "They would come down like rain," Bill explains. As the bombs exploded in every direction, Bill remembers hearing something hit the ground closeby. "I looked over," Bill says. "And here's one of these banana bombs laying about two feet away from my head." Listen to Hometown Heroes to find out why Bill believes that bomb did not go off.
You'll also hear how Bill disposed of the bomb's explosive elements, and how he brought home the rest of it after the war. At the Warhawk Air Museum in Nampa, a replica of the bomb is part of Bill's collection on display. He would love to be able to include the actual bomb he brought back from China, but he donated it to the Elks' Lodge in Lorain, Ohio many years ago and has been unable to track it down. The story of that little "banana bomb" is one Bill often shares with students who visit the Warhawk Air Museum. Bill estimates he has spoken to more than 12,000 students through the museum's "Bridging the Generation Gap" efforts.
He helps the students understand World War II, especially the significance of what took place in the China Burma India Theater, but he also shares a story that didn't unfold until a quarter century later. In 1970, with a daughter in high school and a son in college, a 48-year-old Bill Gornik volunteered for deployment to Southeast Asia during the Vietnam War. Listen to the interview to find out why that was so important to him, and hear how he talked his way onto a bombing mission in an F-105 Thunderchief. Bill retired from the U.S. Air Force in 1971 after 27 years of service. His book,
U OUGHTA
, details those years, including his extensive work with the SR-71 Blackbird. There was a very strange tradition connected to the Blackbird program, and it originated from some of Bill's misadventures while stationed at Edwards AFB in California.
Click
HERE to listen to Bill's explanation of that tradition and how it eventually involved dignitaries like onetime presidential nominee Barry Goldwater
. You can also
read more about it in this excerpt from Bill's book
. In 2012, Bill was one of 24 World War II veterans from the Gem State to make the inaugural journey to Washington, D.C. with
Honor Flight of Idaho
, part of the nationwide
Honor Flight Network
which makes it possible for veterans to see the National World War II Memorial. During that trip, Bill was selected to lay a wreath at Arlington National Cemetery's Tomb of the Unknown Soldier. Gornik refers to that privilege as "one of the greatest and nicest things that's ever happened to me in my life," adding "I get tears in my eyes even trying to talk about it." His next is adventure is due just before Memorial Day, 2015, when he represents the WWII generation, joining veterans from the Korea, Vietnam, Afghanistan, and Iraq eras in a group skydive. The next time you find yourself in the Boise, area, make sure to swing through Nampa and explore the Warhawk Air Museum. Perhaps you'll run into a spirited veteran named Bill with some incredible stories to share.
—
Paul Loeffler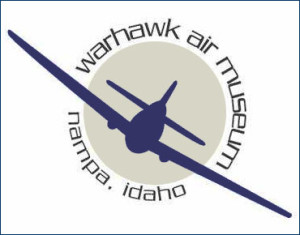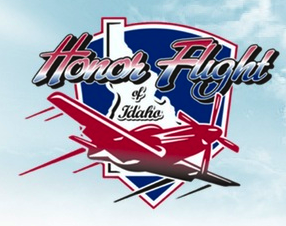 Social Share