Use controls above or click here to open this Hometown Heroes podcast in a new window
96-year-old Pearl Harbor survivior David "Russ" Russell of Albany, OR appears on episode #448 of Hometown Heroes, airing December 2-4, 2016. A native of Auburn, NE, Russell was one of three brothers to serve in uniform during World War II.

Listen to the program for memories from his Great Depression childhood, his military heritage, and why he decided to join the Navy in 1939. Assigned to the
USS Oklahoma (BB-37)
, Russ was on the battleship at Pearl Harbor on December 7, 1941. One of his uncle was stationed at nearby Hickam Field, and had warned him the night before that it wouldn't be long until America was at war. Even that timely word of caution did nothing to prepare Russ for that fateful Sunday morning. He was reading a book in his compartment on the Oklahoma, when an expletive-laced announcement over the loudspeaker let everyone know the ship was under attack. The next indication was felt as much as it was heard.
"About that time the torpedoes started hitting us," you'll hear Russell recall. "Pow, pow, pow, pow! Nine of them hit us."
One of the torpedoes struck the battleship about 80 feet from where Russell was. Dust was filling his compartment as the ship started to roll over. The 21-year-old knew that his duty station during an air attack was below deck, so he started in that direction. When he began to see hatches being closed, he thought of his parallel duty as a loader on an anti-aircraft gun, and decided to head for the surface.
That journey to the top was not simple. He remembers others dogging down hatches from the other side while he was trying to open them, having to climb over lockers that had fallen as the ship listed, and eventually, using a fire hose as a makeshift rope to climb up a now sideways main deck of the battleship.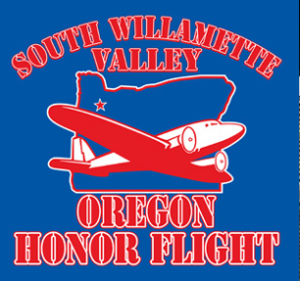 Social Share