LISTEN to Marion Kesler on Hometown Heroes
91-year-old Marion Kesler of the Taylorsville area of Salt Lake City, Utah appears on episode #142 of Hometown Heroes, debuting December 4, 2010. Kesler was on the USS Hulbert when the Japanese attacked Pearl Harbor on December 7, 1941. Before heading to Honolulu this week for the 69th anniversary of that date which has lived in infamy, Kesler spoke about his experiences on Hometown Heroes.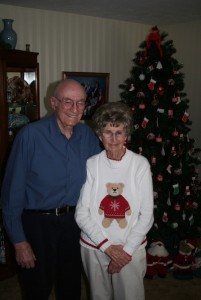 Three generations of the Kesler family made the trip to Pearl Harbor, as detailed later in this article from the Deseret News. A cook aboard the Hulbert, a seaplane tender, Kesler witnessed the Japanese planes attacking, went below deck to alert his fellow sailors, only to be called a liar. Soon the truth was unmistakable, and the images have been impossible to erase. Listen to this edition of Hometown Heroes to hear how Kesler witnessed that first day, and the rest of World War II. For more photos, visit the Hometown Heroes facebook page.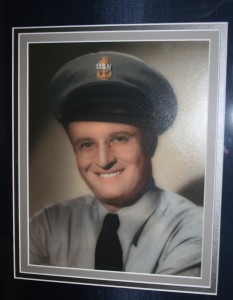 Mr. Kesler is one of the hundreds of veterans who have had their stories preserved thanks to a program discussed on this week's Hometown Heroes. Matt Basso, director of the Saving the Legacy project at the University of Utah's American West Center, appears on this week's episode as well, sharing details about the ongoing effort. It is so refreshing to see the grass roots efforts around the United States, aimed at honoring our veterans and making sure the price paid for our freedom is never forgotten.
—Paul Loeffler
Social Share