LISTEN to Asa and Rodney Ray on Hometown Heroes
A pair of veterans, father and son, appear on episode #197 of Hometown Heroes, debuting February 4, 2012. Navy veteran Rodney Ray talks about his award-winning film, Flag of My Father. We also hear from Rodney's father, Asa Ray, recalling his service with the 38th Infantry Division in World War II.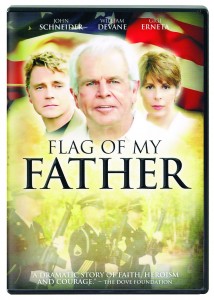 Watch the trailer for Flag of My Father below.
Social Share