Use controls above or click here to open this Hometown Heroes podcast in a new window
93-year-old George Poplin of Clovis, CA appears on episode #484 of Hometown Heroes, airing August 11-13, 2017. A native of Meeker, OK, Poplin served on a machine gun crew with Company H, 9th Infantry Regiment, 2nd Infantry Division in Europe during World War II.

The hands holding George's Purple Heart in the photo at left still bear the scars that medal represents. To say those hands have endured a lot is an understatement. For six months in 1945, George couldn't use either of them. Now wheelchair-bound at 93, George can be found using those hands every Sunday to pass out bulletins at
Fresno First Baptist Church
, where he's has been a member since 1949. Listen to Hometown Heroes to find out why that's all part of keeping a promise a 20-year-old infantryman made on Christmas Eve, 1944.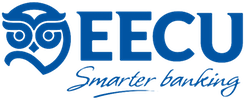 Social Share