LISTEN to Ted Robinson on Hometown Heroes
Ted Robinson of Sacramento, CA appears on episode #140 of Hometown Heroes, debuting November 20, 2010. At age 91, Robinson still plays competitive tennis, and he's not shy about telling you about it. An experienced public speaker with a lingering accent true to his Flushing, NY roots, Robinson will captivate you with the details of his service in the U.S. Navy during World War II. His interactions with President John F. Kennedy, and his involvement in the then future president's rescue in 1943, are spelled out in Robinson's book, Water in My Veins: The Pauper Who Helped Save a President.

Robinson vividly describes, in sharp detail, the dangerous work carried out by PT Boats early in the Pacific War. Not only did Robinson, while serving on PT-118, witness the ramming of Kennedy's PT-109 in August of 1943, he would eventually be dispatched to rescue JFK after receiving the famous coconut on which the future president carved out his S.O.S. message. The connection between the two Naval officers grew deeper after Robinson was injured in an attack that claimed his boat. He and Kennedy shared a tent for more than a month as they recuperated from their wounds. Earlier this year, Robinson made a Kennedy-related donation to the Smithsonian Institution that garnered media attention.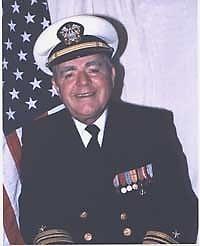 Our 1-hour show isn't nearly enough to capture all of Ted's experiences in the war, not to mention his adventures in the seven decades since. His book includes the story of how he met his wife, how he came to befriend football legend and Supreme Court justice Byron "Whizzer" White, and of course, more detail about his friendship with President Kennedy.
Enjoy the show, and if you catch Ted on the tennis court or at a speaking engagement, thank him for serving our country.
—
Paul Loeffler
Social Share