Use controls above or click here to open this Hometown Heroes podcast in a new window
91-year-old Jack Gutman of Anaheim, CA appears on episode #483 of Hometown Heroes, relating memories from his time as a Navy corpsman during World War II.

Jack's father, Louis, was a veteran of World War I who moved to Shanghai, China after the war. While working there as a hotel concierge, Louis met Gertrude, a Russian aristocrat whose family had fled in the wake of the Bolshevik Revolution. The unlikely pair would end up marrying, and Jack was the third of their nine children. The family lived in San Francisco, Minneapolis, Detroit, and Washington, D.C. before settling in New York City during Jack's teen years. Listen to Hometown Heroes for what Gutman remembers about the Great Depression, as well as his recollection of December 7, 1941. He heard about the Japanese attack on Pearl Harbor while standing on a street corner with fellow members of his gang, the "Panthers."
"I was stunned," you'll hear Jack remember. "As wild as we were, we were patriotic. All of the guys wanted to join."
Jack was 12 days shy of his 16th birthday, so he wasn't old enough to enlist in the military, but a little more than a year later, he decided to skip his final year-and-a-half of high school and enlist in the Navy. Of his $50 monthly pay from the Navy, $25 was sent back home to help his parents and siblings.

Initially on a path to become an aerial gunner and radioman, Jack was diverted toward corpsman training. Listen to the podcast to find out how he overcame his lifelong squeamishness at the sight of blood. After finishing his accelerated medical training, he was sent overseas in late January, 1944 on the HMS Aquitania with
Special Navy Advance Group 56 (SNAG 56)
, which would be setting up Navy Base Hospital 12 at Royal Victoria Hospital in Netley, England. "You've never seen a hospital as big as this," you'll hear Gutman explain. "It looked like it was a mile long." The men and women of SNAG 56 quickly went to work preparing the aging hospital to handle mass casualties.
"We didn't know what we were preparing for," Jack explains. "But it turned out it was going to be the Normandy invasion."
When recruited along with approximately 50 other corpsmen to be part of a crew that would evacuate casualties from the invasion beaches, Jack was sworn to secrecy. Reveal anything, he was told, and he'd be put in jail, courtmartialed, or shot. What he remembers as "intense training" included practice landings in the weeks leading up to D-Day. You'll hear what he remembers about June 6, 1944, the horrific ways he witnessed people dying, and how he eventually helped bring casualties back across the English Channel to the hospital.

Gutman remembers seeing things that nothing could prepare his then 18-year-old self for, hearing soldiers scream for their mothers as they lay dying on the beach, and feeling the need to lie to wounded men about the extent of their injuries.
"They look at you and they say, 'Doc, am I going to live?'," Jack says. "It becomes like a nightmare and you're in survival mode."
Jack remembers using deceased soldiers on the beach as shields as he tended to wounded men who still had a chance to survive. "It was like hell," he says candidly of the ugly scene that would color his nightmares and flashbacks for decades.

"You see the invasion over and over again," he says. "The wounded, the body parts, everything is magnified."
Returning to the hospital, Jack spent the next two months in the officers' ward, caring for men who had been injured in the invasion. More harrowing experiences followed, and he was already starting to experience post traumatic stress, but he was afraid to tell anyone because he didn't think anyone would understand. Coming back to the United States, Gutman soon found himself training with the Marines to be part of the beach battalion for what would turn out to be the invasion of Okinawa. You'll hear his emotional memories of a tragedy that occurred during a practice invasion in Hawaii, and what he witnessed when arriving at Okinawa in May, 1945. Again treating wounded soldiers and Marines, the teenager also witnessed something he had not been exposed to in Europe: a kamikaze attack.

"The battleship New Mexico was like a football field away from me," you'll hear him say about his position, walking on the deck of the USS Bowie (APA-137). "He veered the plane, and he went right into the bridge of the battleship."
To hear from a survivor of that kamikaze attack, check out episode #415 with Grant Erickson. Gutman would soon be preparing for the invasion of Japan, and you'll hear his perspective on how that would have turned out, had the emergence of the atomic bomb not hastened the end of the war. The Japanese surrender may have brought World War II to an end, but it did nothing to stop the flashbacks and symptoms of PTSD that Gutman continued to experience. You'll hear Jack explain how he got married, launched a show business career as a standup comedian, and even the encounters that shaped his faith journey, but for 66 years after World War II, the effects of PTSD continued to torture him.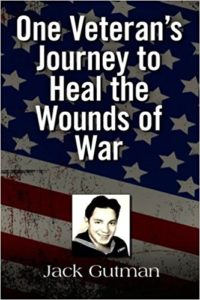 Gutman's book, One Veteran's Journey to Heal the Wounds of War, details how desperate things became and the therapy and healing that ultimately freed him from the prison of PTSD. You'll also hear him articulate his focus on helping others, in light of those who helped him at his lowest points. At age 91, he stays busy with speaking engagements and standup comedy gigs. Jack and his wife, Jo, recently celebrated their 70th anniversary. "It was up and down," he says of their seven decades together. "Only God took care of that."
Listen to the podcast for marital advice from Jack, an explanation of why a stranger's child was named in his honor, and his heartfelt message for veterans dealing with the kind of challenges he struggled against for so long.
"I plead to you veterans who are going through post traumatic stress or any problem due to war," he says. "Get help!"
It is his sincere hope that his candor and transparency in sharing his journey in his book will encourage others to seek help for the challenges they face. If you're fortunate enough to catch one of Jack's standup comedy shows, make sure to shake his hand and thank him for serving our country.—Paul Loeffler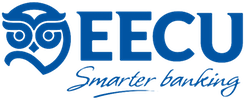 Social Share