LISTEN to Warren Smith on Hometown Heroes
89-year-old Warren Smith of Fresno, CA appears on episode #332 of Hometown Heroes, debuting September 13, 2014. A native of Raton, NM, Smith served with the 2nd Marine Division in the Pacific during World War II. Listen to Hometown Heroes to hear Warren remember riding a horse to school in New Mexico from the time he was six years old, and his move to California, where he worked in the grape harvest as a child. He was drafted after finishing his junior year at Washington Union High School in Easton, CA, and you'll hear him remember how he felt about not being able to finish high school.

He joined the Marines, and within four months he was experiencing his first taste of combat in the
Battle of Saipan
. "I looked out at that water," he remembers about hitting the beach at Saipan. "And I said to myself, if I could swim home, I'd be home now." Serving with I Company, 2nd Battalion, 2nd Marine Division, he spent the first day of the 25-day battle as an assistant BAR-man, carrying ammunition for a Browning Automatic Rifle. After his lieutenant's runner disappeared, Warren was chosen as the replacement.
Listen to Hometown Heroes to hear what he remembers about the time American artillery  was unknowingly shelling his unit, and he had to run back through the lines, in the dark, shouting the password as he stumbled along.
You'll also hear about an another occasion in which enemy air bursts rained down on their position, and Warren had to grab the corner of a stretcher to evacuate a wounded soldier for treatment. There were more than 3,400 Americans killed in the fight for Saipan, and more than 10,000 more wounded. On July 8, with the battle nearing its end, Warren added to that casualty number when a bullet ripped through his leg. You'll hear him describe what it felt like, and how fortunate he feels that the bullet traveled the exact path that it did. Warren was evacuated for treatment on New Caledonia before returning to his division. During the Battle of Okinawa, the LST he was on was struck by a kamikaze plane, and as the ship burned below deck, Warren and his fellow Marines were instructed to toss gasoline barrels overboard. Eventually they had to abandon ship, but with the LST very close to shore, Warren was soon helped out of the water. After Okinawa, he was training for the planned invasion of Japan when World War II came to an end.
You'll hear him reflect on the relief he felt, and what he believes would have happened to him if the atomic bomb had not hastened the end of the war. The Purple Heart recipient spent more than 30 years as a truck driver, and in June, 2014 enjoyed another way to travel cross-country, venturing to Washington, D.C. with
Central Valley Honor Flight
to visit the National World War II Memorial. His daughter, Billie, served as his guardian on the trip. You'll hear Warren share what he appreciated about the experience, and if you go to the Fresno State football home game against Southern Utah, you'll see him honored as the "Hero of the Game," sponsored by Solar Negotatiators. A different veteran will be honored at each home game, and you can
nominate a veteran here
.
—
Paul Loeffler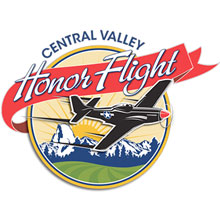 Social Share